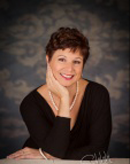 About Vernace Designs & Lynn V. Amicucci
As the founder and owner of Vernace Designs, I have a passion for creating spaces that improve the quality of life for my clients. My clients come from a wide range of lifestyles and occupations, and I have personally assisted them in creating more organized, functional, and aesthetically pleasing spaces.
I have always demonstrated a natural aptitude for organization and aesthetics. As a young child, I would drive my family crazy by insisting that they return items to their designated location as I commenced to clean the family home. I took advantage of my natural talents by starting my own cleaning business as I supported myself through college. My organizational skills have drawn me to coordinate several local community programs such as PTO, Boy Scouts, Sunday school, and local sports programs.
As a wife and mother of two boys, I have successfully created a comfortable living space for my family. My personal success led to family and friends soliciting my advice for their own homes and lives. As a result, Vernace Designs was born.
Over the years I have continued to expand and enhance my native abilities through private and academic study. Since 2008 I have been a member of the National Association of Professional Organizers (NAPO). I have also studied Feng Shui at the New England School of Feng Shui and am a Certified Graceful Lifestyle Consultant in Feng Shui and Design.
I now spend my time applying my empathy and professional expertise as I help people gain control of their space. I enjoy helping people create more functional and comfortable environments in which to live and work.